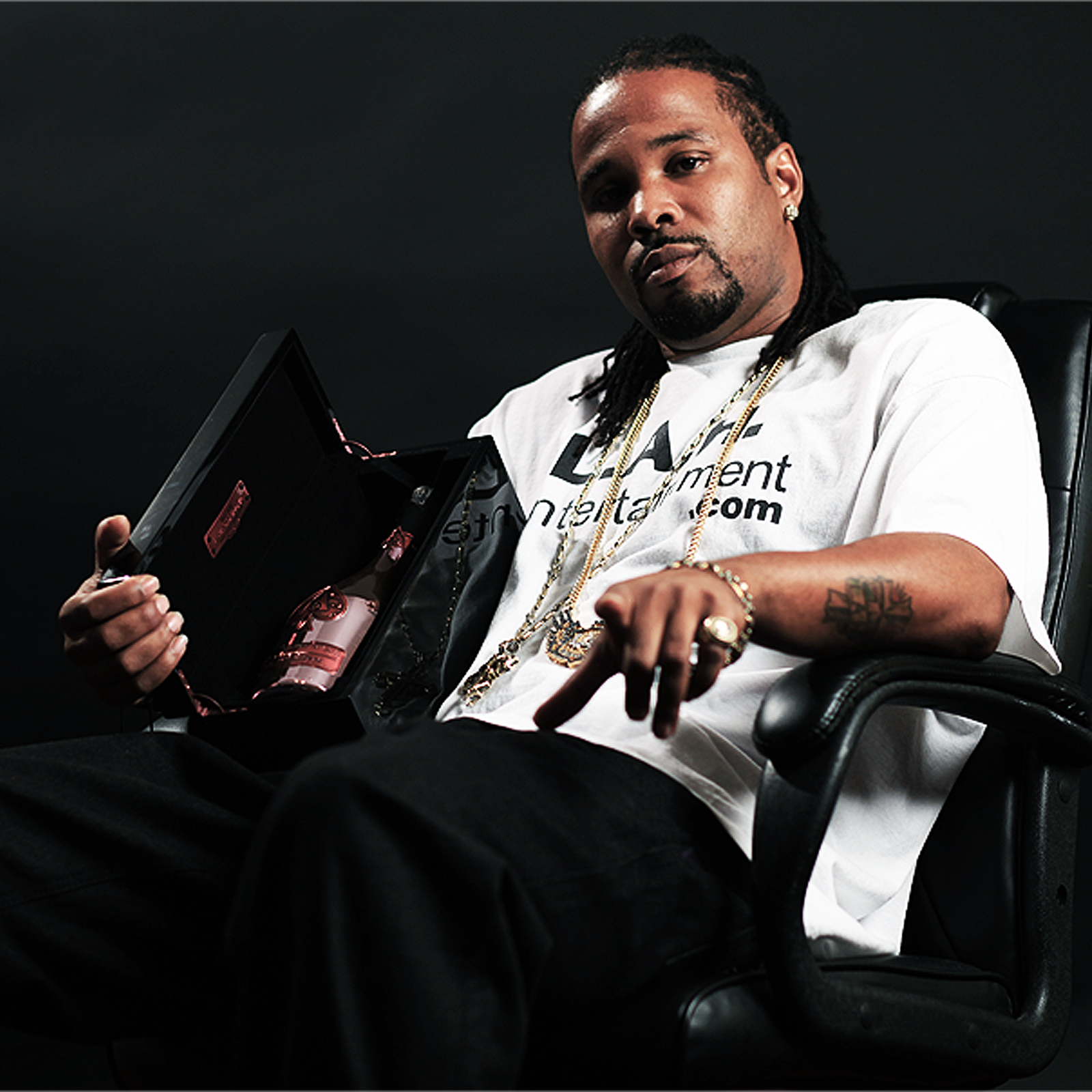 L.A.H. Entertainment, founded by Pimp'N, propelled into the music arena and quickly raised the bar with their music video "We Here Now" in the spring of 2011. L.A.H. sought not only to show the world that they are here to stay, but they are an elite multimedia company, providing top quality music and visuals to the fans. L.A.H. is committed to the belief that quality entertainment can be realized without compromising commercial appeal. The multimedia company was designed to promote higher standards in the entertainment industry by allowing local artists, models, actors, etc., the ability to promote their skills on a professional level.
L.A.H. Entertainment released their debut album entitled "760 Musik" in 2011 and turned the heat up for the summer with the smash hits "Single 4 Da Night" and "Work Out." They followed up with their second album entitled "Resurrection" in 2012 showing their diversity with hits like "Move," an up-tempo crossover song, "Worth It," a R&B joint dedicated to the ladies, and "Pull Up & Show Out" to keep it streetz. On their third complilation album entitled "ATL's Finest (Producer Edition)," fans and supporters have been blessed with music from hitmakers Mike Will Made It, Sonny Digital, K.E. On The Track, Ensayne Wayne, D-Rich, and the legendary Shawty Redd. The project is spearheaded by the hit singles "Hate On (ft. Shawty Redd)" and "Betta Way (ft. 2 Chainz)." In 2019, L.A.H. Entertainment set the bar high once again with the release of their EP entitled "#8onRepeat." The 8 song repeat-worthy album features the hit single "All The Way" featuring QZdamusiqman, Pimp'N, Mr. Miami Live, and Shableek on the saxophone.
L.A.H. Entertainment prides itself on delivering compilations of production hitmakers meshing with some of the best in the Carolinas vocal talent with the likes of Teeny Barrino, Dee Dray, Leesha Baby, QZ, Jonez, Drumma SC, Mr. Popular, Sha, Numeral III, Mr. 704, Lil, PK and Amie with Pimp'N.
With its diverse roster of artists and songwriters, L.A.H. Entertainment is on the fast track to show and prove that they are a force to be reckoned with and have the talent to provide great music, consistency and longevity to the game.